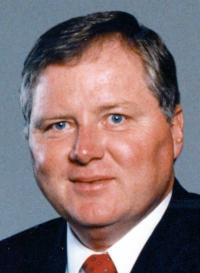 "Judy LaDeur has been a master recruiter for a long time, and has helped many RE/MAX offices grow and prosper. The material she's developed for Profitable Recruiter combines powerful aspects of the RE/MAX value proposition with proven business strategies, creating a mix that's truly hard to beat. I encourage Broker/Owners throughout our system, at any office size or stage, to give this outstanding new program a try." –  Dave Liniger, Chairman and Co-Founder, RE/MAX International
What do you get with your Profitable Recruiter Membership?  The most comprehensive, power-packed resource platform for real estate brokers, recruiters and managers for recruiting and retaining your valuable team of agents and
increasing your bottom line profitability!
Each week you'll receive:
One week's worth of recruiting and retention content for your agents and prospective recruits in an email format – easily cut-and-paste-able into your own email platform.  It includes:
A Graphic (great for adding sizzle to your message, also just right to save to your computer and upload to your social media platforms as a visual for the week.)
An Inspired Message – each with an empowering, passion-fueled theme
Something to Think About – expands on the original message and provokes further thought and action.
Weekly Challenge – An action step you challenge them to take to move ahead in their career and life
Words of Wisdom – 5 quotes per week you can share.  Some brokers like to copy and paste everything and send all at once, others prefer to save the quotes to send one each business day of the week and share them on their social media platforms as well.
A Broker Challenge – Similar to the agent challenge, but with a recruiting and retention twist – designed to fine-tune your skills, open new doors, and increase profitability
A Recruiting Action Step– Something special you can do or send to your recruits with special emphasis to the top 25 in your pipeline. An agent in the pipeline means that they are someone you have interviewed this year and are still talking to, or they have agreed to come in for an interview. This definitely gets their attention.
PLUS…
A Monthly Book Club Membership – We'll spotlight a results-producing business book each month for fresh ideas and insightful skill-building.
Monthly Coaching and Training Webinar – Hosted by Judy LaDeur and Julie Escobar, featuring Top Brokers filled with how-to content, recruiting techniques, retention tools, and up-to-the-market new ideas.
Quarterly Guest Speaker/Expert Webinar – Once a quarter we'll bring in a powerhouse agent who is an expert in their field, or an empowering coach or speaker — on a variety of timely topics that you, your agents and recruiting prospects are all invited to attend!
A comprehensive, empowering, content-loaded web platform complete with:
Robust letter/email content library  ●Valuable training videos  ● Social media tips
Recruiting scripts & dialogues  ● Content-rich articles    ● Agent Recognition Tools
Recruiting & retention tools  ●  Webinars-on-Demand  ● Specific Strategies for Success
New Content Each Month, Value-Added Training, Coaching, and Everything You Need to Compete Consistently!
More RE/MAX endorsements for Judy LaDeur and her programs: 
"I have worked for many years with Judy as our Recruiting Coach & Consultant and would like all Brokers to know that Judy is a significant resource for getting regular growth and retention happening in your company. Our Metro Vancouver Properties group in Vancouver, BC, Canada with 10 offices and 550+ agents was the winner of the REMAX International Worldwide Sales Volume award for Multi Offices for the years 2009 through 2011 and Judy was very much a part of that success. I urge all RE/MAX Brokers to act now as the opportunity of a lifetime is in front of you with the US economy on the rebound. The early subscribers to professional coaching for their full time recruiters and managers will be the award winners of the future. All I can say is thanks a million Judy! " –Deborah Upton, Broker Owner, RE/MAX Crest Realty 2013 #1 RE/MAX Worldwide for Volume
"As VP of Marketing for RE/MAX Israel, I had the pleasure of over-seeing two visits by Judy Ladeur to Israel. I can confidently state that Judy has revolutionized our brokers' business with her unique insights, proven system and unquestionable passion for recruiting. Until this day we believe that Judy has played a major role in the growth of RE/MAX Israel, and because she was so good, we just had to bring her back again!!" – Gil Li-ran, VP of Marketing RE/MAX Israel
Get Started Today!