And Why You Should Keep Them Handy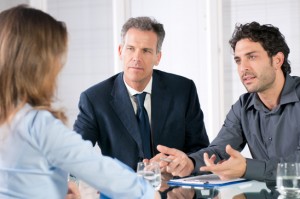 by Real Estate Recruiting Speaker and Coach Judy LaDeur
When is the right time to be recruiting?  All the time.  But to do so, you've got to have the right tools in place.  For most brokers, rather than jumping in and making calls, should spend time getting yourself positioned to recruit the best agents, which is more than just making calls and booking interviews. We spend a lot of time as recruiting coaches to help brokers understand what a "value proposition" is and what it is not! We have determined that 90% of brokers have no idea what their value proposition is – even though it is the most important element in their recruitment arsenal.  The value proposition is NOT their tools. However their tools determine the value of their value proposition.
What we are teaching brokers to do is to identify their 12-20 most powerful tools and the results that each tool produces. You would be amazed how many brokers do not have a handle on this information.  Knowing the results of the tools you have allows you to share them in a way that educates the agents in your market about the opportunities that you can provide to them as a member of your team.  If you're not sure where to start, poll your agents.  Ask them the value of the tools that you provide as an organization.  When the agents tell you what your systems mean to their real estate career, that is your value proposition to that agent. It is different for each agent, but these insights can give brokers what they need to figure out a minimum of 12 powerful tools with results that are unique in their market or things that they are doing that others are not doing. It can be a little tedious and it takes a while to complete but it's well worth it. Next, they need to create visuals for each one as well with the results on them.
For any broker out there who wants to make this the most productive year yet, this is a must-do task, not a should do.  Then, sharpen your phone and interview skills so you can hit the ground running.
Having the right systems and strategies in place year-round takes some of the guess-work out of your success.  We are happy to be a resource to help you stay in touch month-after-month, give you the scripts and dialogues you need to close even the savviest of agents to join your team.  Want to learn more about how to become a more profitable recruiter?  Check out our Membership Benefits and enroll today.   
Take advantage of our special offer!  Make any Profitable Recruiter Pro Membership part of your business plan, and take 35% off with the promo code PLAN35 — PLUS, have the ability to add up to 10 managers or admins to your account at no extra cost!  That's 35% off everything you need to be in the right place at the right time when the agents you want are ready to make a move – including SEVEN HOURS of recruiting audio training, more than 30 webinars on demand, scripts, letters, social media tools and more!  What are you waiting for? Register today!