Hit the Ground Running With These Strategies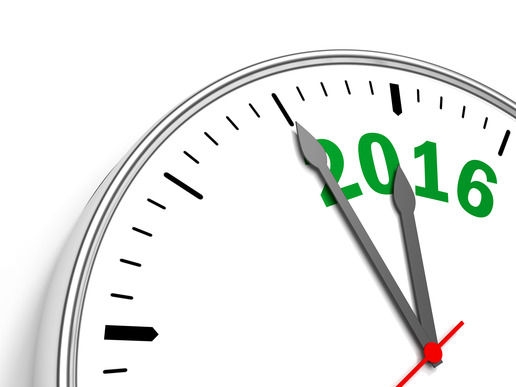 By Real Estate Recruiting Coach Judy LaDeur
Do you need 10+ great agents in 2016?  What would that do to your bottom line?
We are coaching brokers and recruiters who easily hire 10+ agents every year!
Here are the top 10 things you can do to hire 10 great agents.
Talk to FIVE agents every day about a career with your company. It does not have to be on the phone. If you talk to them in person, that counts!
Book at least one interview per week.  4 interviews each month should result in at least 1 hire per month.
If they don't join, stay in touch with passive marketing and casual phone calls every 5-8 weeks. This will build your pipeline of prospects for 2015. One of the best tools to stay in touch is The Profitable Recruiter emails. Agents love the weekly motivational messages. Your messages ensure that they think of you every week until they are ready to join. To sign up for The Profitable Recruiter click here.
Keep at least 10 agents in your pipeline at all times. Those are agents who you have interviewed or those you have an interview scheduled.  If it's always 10, you will hire at least 10 agents each year.
Network with your agents for referrals

daily

.  Those we coach say that 50%-80% of their recruits are a result of the referrals from their agents. Ask for referrals, or watch who the agents are co-oping with and follow up with phone calls.
Follow up with the agents that you interview, but do not hire. Our research shows that those who follow our system hire about 50% of the agents that they interview that day, or within 60 days of the initial interview. 15% will choose another firm right away and 35% of the agents will decide to move sometime in the next 12 months. Follow up is essential for long term success. Follow up includes motivational emails, notes, calls, and invitations to special or social events, or providing information to help them in their business.
Do whatever is the highest and best use of your time and delegate everything else. Your job is to recruit agents.  Spend your time of the phone with an agent, in an interview with an agent or networking for referrals. Delegate the administrative part of the job such as marketing and mailings.
Launch an effective marketing campaign:  What is an effective marketing campaign? One that works! Your marketing pieces should create curiosity and desire to know more about your company and the opportunities that you have for them. Your marketing should also educate them about the results that others have had when they joined your firm and what's in it for them to check you out. It is not just about sending them a letter or postcard but about sending them the right one! The right marketing pieces make it easier to get an interview with the agents that you want.
How much do you know about your competition? Do you know how you compare to the other companies in your area? When you know that you are the best office in your market, you will always be more passionate in your presentation.
Great recruiters never get discouraged when the competition offers "great deals" to get an agent. The best brokers and recruiters know that when you can show more value you will always hire more agents. The key to showing value is to show the agents the opportunities that they can have with your firm that they don't have now. Each opportunity is worth thousands of dollars.
Do you want to hire more agents in 2016?  Mastering the development of relationships with prospective agents and learning to handle whatever objection comes your way with ease are both important parts of the puzzle! Not only will you learn many of these vital tools in the 7+ hours of audio training that you get as part of your Profitable Recruiter Pro membership – you have the advantage of learning on demand – individually or as a leadership team.
And if you HAVEN'T put systems in place to ALWAYS have the tools you need to grow your team with less headaches and more results – consider joining The Profitable Recruiter today.  From now until January 2nd, make any Profitable Recruiter Pro Membership part of your 2016 business plan, and take 35% off with the promo code PLAN35 — PLUS, have the ability to add up to 10 managers or admins to your account at no extra cost!  That's 35% off everything you need to be in the right place at the right time when the agents you want are ready to make a move – AND includes the SEVEN HOURS of recruiting audio training, more than 30 webinars on demand, scripts, letters, social media tools and more!  What are you waiting for? Register today and hit the ground running for next year!