The Secret Weapon for Real Estate Pros to Generate Leads on LinkedIn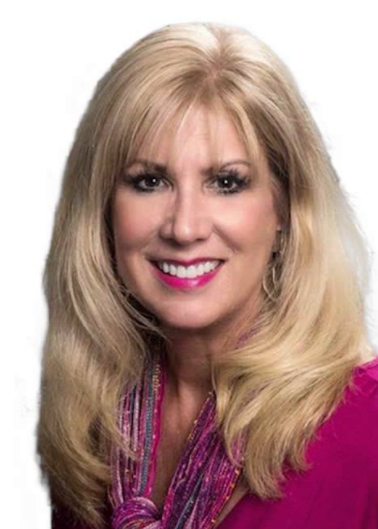 By Guest Blogger Rhonda Sher
One of the most overlooked resources in the world of social media for real estate agents is LinkedIn.  LinkedIn is a platform that can help real estate agents grow their referral base, generate leads and enhance their brand and credibility. Many real estate agents spend their time on other social media sites like Facebook, and ignore LinkedIn which is where connections to powerful referral partners like divorce attorneys, mediators, financial planners and other professionals can be created.   LinkedIn is a place to establish credibility, produce valuable content, put videos of happy clients talking about their experience and create powerful referral partner relationships.  It all starts with a complete, professional profile.  Once that is accomplished, the lead generation can begin.
One of the best ways to take advantage of LinkedIn's reach is to publish on their platform Pulse. It is free and easy to use.  The purpose of publishing on Pulse is NOT to sell – it is to inspire, motivate and educate the readers.
Keeping in mind the fact that LinkedIn promotes content from their Influencer network quite heavily, it makes sense to publish on Pulse and to look at what makes a post successful.
Steve Rayson, a writer for Buzzsumo wrote an article in December 2016 entitled The Most Successful LinkedIn Headlines and Topics of 2016.   Steve found that the most commonly used three word phrases are:
You need to
Why you should
Can learn from
The future of
These headline starters are ideal for real estate agents to use.  They meet the criteria of educating, motivating and inspiring.  Think about what you can write about incorporating these commonly used phrases.
If you want to generate more leads, increase your credibility and brand and be seen as a thought leader and resource that connections will refer to as an expert, consider publishing on Pulse consistently.  Here are a few topics to get you started:
Trends you need to know about in (your local market)
Why you should remove personal items when holding an open house
What you can learn from kids selling lemonade at a homemade stand
The 7 things you should expect from your real estate agent
Sharing an opinion on a topic allows readers to get to know you on a more personal level. The subjects to write about are endless.  Read other people's posts on Pulse to get some inspiration.
If writing is not your specialty, consider outsourcing it to a specialist.  Make sure that the ghostwriter understands you, your brand and can speak in your voice.  One of the best places to find a ghostwriter for your content is on LinkedIn.
Take your pulse and start writing.  Do it consistently and your visibility as well as your leads will increase.
Rhonda Sher is a Business Connection Specialist, author and speaker.  She is an expert on LinkedIn and works with realtors, business professionals, speakers, coaches and entrepreneurs helping them generate revenue and relationships.
Ready to kick up your recruiting, and position yourself to attract the agents you want sooner rather than later, join top brokers from around the nation who are members of www.TheProfitableRecruiter.com. You'll get all the tools you need each month to position yourself as the broker to join when agents are ready to make a move. Fine tuning your skills this summer? All pro members get access to over SEVEN hours of training via downloadable links including interview skills, scripts, objection handlers, and more. PLUS, you'll have access to entire libraries of recruiting letters and notes, emails, social media content, training webinars for recruiting and retention, and opportunities to network with the best of the best.
Join today and take advantage of our special offer of 30% off with the promo code 30OFF any pro membership.  That's 30% off everything you need to be in the right place at the right time when the agents you want are ready to make a move!
Want your eNews recruiting done for you? Check out our new Concierge service that manages your email marketing for you!