Evaluating the Health of Your Company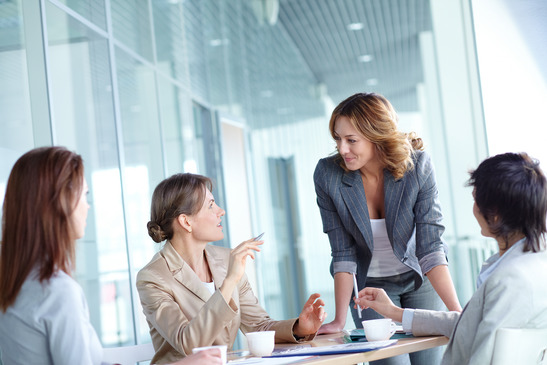 By Real Estate Recruiting Coach Judy LaDeur
Whenever we evaluate the relative health of a company, the first element we examine is the company's culture.  Cultural strength may well be the most critical factor in a company's success.
What is culture?  A company's culture refers to how well the members of an organization agree about the importance of shared values.  In simple terms, it's "the way things are done". Yet, culture is often overlooked or dismissed as "fluff".  Subsequently, in many companies, culture is derived accidentally, verses by design.
Culture is everything we do, including the way we answer the phone, greet clients, resolve disputes, communicate, dress, and process information.  It's also our performance standards, the appearance of our offices and yard signs, our marketing message, and the perceived image of the agents.   Culture should be created by a specific set of core values, and implemented on a daily basis. Do you view the growth of your agents as the pathway to increasing your profit? Ultimately, culture is how well a company collectively "walks the talk"—not simply an eloquent mission statement in the foyer.
Why does culture matter?  There is overwhelming evidence that companies that intentionally develop and manage their cultures outperform similar companies that don't and by a wide margin! Real estate companies with strong cultures attract more clients, have a higher percentage of repeat and referral business, attract and retain the most productive salespeople, and have the most positive environments.  You can literally feel it when you walk in the door.
What does a strong culture look like?   
An atmosphere of trust, transparency, and fairness permeating the organization.
A prevailing sense that the whole of the company is important to all.
A commitment to continuous improvement.
What is the leader's role?  There is no more important job for leadership than to develop, articulate and model an intentional culture.  Ultimately, every culture and sub-culture in any organization is a reflection of its leader.  Changing culture is complex.  The process can begin by identifying:
3 values that are important to you, the leader
3 values that are important to your team:  agents and support staff
3 values that are important to your clients
3 values that are important to the success of your brokerage
Once you have identified the shared core values, you should begin developing a comprehensive plan for implementing those core values in everything you do. Are you recruiting agents who support your values? Do your clients know your core values and how that benefits them?  Does every member of your team adhere to those values on a daily basis? It does not happen overnight, but you can start today to build your office of tomorrow.
A great tool to get your message to your potential recruits and your clients is our Profitable Recruiter Motivational messages. We create a motivational message each week for you to send to your agents, your recruits and your agents clients. You can personalize each message with one of your core values. To view each of the tools on our Profitable Recruiter platform, go to www.TheProfitableRecruiter.com.
Having the right systems and strategies in place takes some of the guess-work out of your success.  We are happy to be a resource to help you develop a strong, supportive culture in your office, stay top of mind with the recruits you want to hire, and give you the scripts and dialogues you need to close even the savviest of agents to join your team.  Want to learn more about how to become a more profitable recruiter?  Check out our Membership Benefits and enroll today.   
Take advantage of our special offer!  Make any Profitable Recruiter Pro Membership part of your business plan, and take 30% off with the promo code 30OFF — PLUS, have the ability to add up to 10 managers or admins to your account at no extra cost!  That's 30% off everything you need to be in the right place at the right time when the agents you want are ready to make a move – including SEVEN HOURS of recruiting audio training, more than 30 webinars on demand, scripts, letters, social media tools and more!  What are you waiting for? Register today!