Real World Recruiting Advice for Today's Competitive Broker
By Real Estate Recruiting Speaker and Coach Judy LaDeur
Ready to kick your recruiting into HIGH GEAR?  You should first make a list of the compelling reasons for someone to join your team.  Create a minimum of 12 reasons for an agent to join your team. Many of you have more than 12 reasons to join, but when it comes to results, and results that you can prove, it takes a bit of work and research. In today's very competitive market, it is very important that you determine the compelling reasons for an agent to join your team.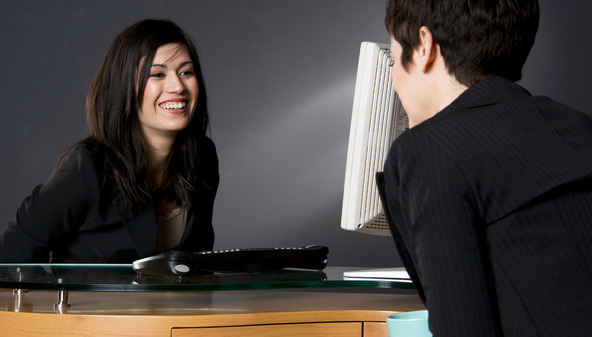 When we say "compelling", what we are looking for are the following:
What can you do better than your competitors?
What are you doing that your competitors are not doing?
How can you help potential recruits earn more money through your systems and tools?
How do you enhance the working environment of your agents?
What happens when someone joins your team? What are their results a year later?
Something that I have found very useful in getting started is to ask your agents what they enjoy most about being at your office.  What is the most beneficial tool in their opinion? How many more transactions per year do they get, on the average, with that tool?
Of course, since we are developing a marketing plan, the reason that I want you to determine which 12 are most compelling is because there are 12 months in the year. This allows you to focus your marketing, dialogs and follow up each month on that month's compelling reason to join! Only you can determine what your best 12 are, but here are some of the most compelling reasons that agents are looking for when selecting a new company.
# 1:  Strong Leadership: Vision, support with problem solving, and leaders who are acting like leaders are key. Take it one step further and determine what specific value you and your expertise bring to your team.
#2: Lead Generation: Agents need to prospect, but they want companies that are working to assist in generating leads for them as well.
#3: Name Brand Awareness: Companies with a strong presence in the market, locally and nationally, will always have a variety of opportunities for the right agents to utilize. Name awareness is tied to market share. The best agents understand that the stronger the name/market share, the easier it is to compete for business.
#4: Education/training: Agents are looking to fine tune their skills. Many agents know they need to get back to the basics and all of the agents realize the value of staying current in an ever changing real estate industry. The best agents also understand the value of securing specialized training or securing certain designations for areas of specialization. Such areas might include: Luxury market training, working with seniors, working the condo market, and one of the newest on the scene is becoming a global agent.
#5: Positive office attitude and healthy environment in the office: Agents want a positive work environment with competent and positive peers. It is easy to see that the offices with the best production and best attitude have brokers with a great attitude.
#6: Mastermind Groups and networking opportunities with other top producers:  Many of the best agents enjoy connecting with other successful agents. Their needs and approach to the real estate business is different from rookie agents.
#7: Marketing support/tools: Marketing is the #1 thing that your agents need to do to stay in touch with their sphere and past customers. What can you do to assist or support their marketing efforts?
#8: Client/data management tools: On the topic of marketing to their data base, most agents are not very organized when it comes to managing their data and client info. Do you have an easy to use CRM tool that allows them to input their data, send out marketing, and locate client data quickly? If it allows them to market to their sphere easily, they can make a lot of additional income!
#9: Coaching and accountability: We see many companies implementing very successful coaching programs, with some great results. The best agents like being held accountable.
#10: Administrative support: Agents are working harder, but most are not working smarter. What can you do to support them behind the scenes?  What can you take off their plate, and give them more balance in their life?
What's next?  Once you have determined what your marketing campaign will include for the next 12 months, take the time to know what the results are from each of your systems and tools. Use exact results, NAR survey results, National Brand results, testimonials from your agents as well as success stories.
Here's the 'let's put the shoe on the other foot, part of the program.  Think about what you would say to a part time sales agent.  You know – the ones who want to hold onto their full time job for the money and security while trying to get skillful at the real estate process.  The reality?  Most average one listing appointment per month at best.  At that rate, will they ever become effective at the listing presentation?  Of course not!  You'd advise them to jump in!  Commit!  Master their skills!  Build their business!
What about when the shoe's on the other foot? 
Unfortunately – the same theory holds true!  A broker/owner who concentrates on listing, selling and personnel development, but conducts only one interview a month will never become an effective recruiter.
We get it.  Everyone's been there.  Sometimes, as brokers, we'd rather hold onto the income and security of listing and selling or trying to increase the production of our existing agents, instead of developing the skills necessary to become effective and consistent recruiters.
But honestly the ONLY way to dramatically increase your market share and profits is to focus on recruiting.  In fact, today recruiting experienced agents is the primary focus of every major real estate firm.
Do you want to learn more about staying FOCUSED and building a successful, growing office? Bookmark our blog, and join The Profitable Recruiter today.  We have a full spectrum of membership benefits with all the tools, strategies and solutions you need to position yourself to win this year and every year. Our goal is for you to become the "turn-to" broker in your area for every agent.  
Join today and take advantage of our special summer offer of 35% off with the promo code PLAN35 any pro membership.  That's 35% off everything you need to be in the right place at the right time when the agents you want are ready to make a move – including SEVEN HOURS of recruiting audio training!  What are you waiting for? When you join – you and up to 10 managers can access your account! Try it for a month and see what it can do for you.