To Put Your Recruiting Plan in Place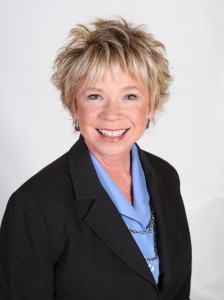 By Real Estate Recruiting Coach Judy LaDeur
Smart recruiters aren't waiting for the new year or even for the "new normal" to settle in. They are building their lists and putting systems and solutions in place to make sure they are ready to help agents move sooner rather than later! With heavy learning curves and agents anxious to find an organization where they can feel supported with the right tools and training to thrive regardless of market conditions – the time to get in front of them is right now!
Here are the four things you must have in place before October!
Get organized! Do you have your hit list in a database management program? Do you have categories set up to easily locate and communicate with your potential recruits? Are you talking to the right agents for your firm?  Many brokers just jump right in and start randomly calling agents, without a specific approach or plan of action. Use this time of the year when many agents are busy with the spring market and get organized.  Review the list of agents, and add some new agents to the list that you have not yet met or talked to. Here's an article on creating your hit list.   Don't look at agents as they are, but rather as they could be with your organization and under your leadership.  What are the compelling reasons for an agent to join your team? You should have 12-20 compelling reasons for an agent to join. Each of your systems or opportunities should also bring value to their career. Take this time to create a visual, showing results, for each compelling reason, to be used in the interview process.
Communication: Communication is one of the most important elements of the interview process. It pre-sells the agent on the benefits of joining your team.  Your communication/ marketing consists of the following: email campaign, phone calls, social media interaction and comments, personal notes and personal interaction at REALTOR events, social events and open houses. Your communication is how you build the relationship.  Most agents require at least 3 phone calls, 3 marketing pieces, and some personal interaction before they make the decision to even meet with you. Take the time to create compelling marketing pieces to get their attention. January is the beginning of winter recruiting reason.  Start your marketing/communication now so that you are ready to recruit the agents that you want, then.
Positioning: Once your marketing and communication is in place, the key is to stay constantly positioned, in a positive, no – pressure way.  Not every agent is ready to make a move, but someday they will decide it's time for a change and you want to be the broker that they think of first.  Use occasional texts, emails, social media comments and phone calls every three months to stay positioned.  One of the best tools to stay positioned are the weekly motivational emails in The Profitable Recruiter marketing platform.  Each one is motivational and inspirational, which agents enjoy recruiting and reading. Not yet a member? Take advantage of our special offer to take 50% off before October 1st with promo code 50OFF. 
The Ability to Discover and Convey Value: When you are face-to-face with a potential recruit, your job is simple.  Learn what it is that they want through asking the right questions, and then present what they want in a way that conveys value to them.  Your questioning process should last 20-30 minutes.  Dig really deep to uncover needs, wants, desires and those things which they do not like at their current company.  If you ask the right questions, they will tell you what they want. Once you know what they want, present only those systems and opportunities which they indicate an interest in.  Tell them what others have experienced when they joined your team. Results show and convey value, so testimonials are great too!
Is recruiting a challenge for you?  We can help.  Join The Profitable Recruiter and gain access to 7 hours of training via downloadable links including interview skills, scripts, objection handlers, and more. PLUS, you'll have access to entire libraries of recruiting letters and notes, emails, social media content, training webinars for recruiting and retention, and opportunities to network with the best of the best. Join today and take advantage of our special 50% off with the promo code 50OFF any 6-month or annual membership.