3 Principles for Success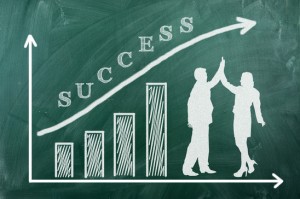 by Real Estate Coach and Speaker Judy LaDeur
As Realtors, most of you are familiar with a company called Ram Jack.  Ram Jack® is the national foundation repair specialist based upon two simple principles for success: doing the job right and doing right by you.
How is your office foundation?  If you are not sure, look at the rate of retention in your office. In today's market, are you coaching and supporting the associates you have or are they leaving for various reasons?
I would like to encourage you to practice three fundamental practices which will enable you to strengthen your foundation by using the A.C.C. process.
A         Accountability.  Be accountable to your existing associates by providing the tools, services and support they need.  Security is a key element of retention.  Are you holding your agents accountable to do the activities that they should be engaged in on a daily basis? Are you holding them accountable to do those things to insure they succeed?
C        Coaching.  Coaching is a power word for today's professional.  68% of successful REALTORs have less than 5 years experience and are unsure what to do next.  Don't over estimate their knowledge of basic fundamental practices such as prospecting, negotiation and time management.  Coach them to success or refer them to a successful coaching program. One additional alternative would be to hire a coach personally.  One with experience in retention of real estate associates and learn the keys to holding them in place.
C          Communication.  Communicate clearly, concisely, and as transparently as possible.  Agents are bombarded with negative information every day.  Let the info from you be positive, inspiring and encouraging. Be honest, compassionate and sincere but also give them the info they need to stay on track.
The most efficient way to recruit is to retain the agents that you have.  To secure your foundation and become the "Ram Jack" of our industry,  solidify and cement your foundation by practicing ACC.
If you're ready to give your team or organization a truly solid foundation —  put systems in place that position you to build the team you really want, or learn more strategies for working smarter, not harder, bookmark our blog, and join The Profitable Recruiter today.  We have a full spectrum of membership benefits with all the tools, strategies and solutions you need to position yourself to win this year and every year. Our goal is for you to become the "turn-to" broker in your area for every agent.