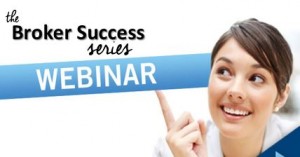 Recruiting Season is Almost Here – Are YOU Ready?
Join us for the Top Strategies for Recruiting the Team You Want This Fall with Coach Judy LaDeur. Get all the tips and tools you need to position yourself to be the broker to contact when the market picks up and the fall rush is on. You'll laugh, learn, and more importantly, come away with a to-do list that will set you up for success!
Here's what you'll learn: 
What is "recruiting" season? And why you can you hire more agents at this time of the year than other times?
Why does "recruiting season occur" at the end of August?
What can you do to be positioned this year, and every year for recruiting season?
What marketing materials are best leading into recruiting season?
What marketing materials are best when you are in recruiting season?
How can you insure that your agents are not vulnerable to the competition?
Why the profitable recruiter features top agents each quarter and why we have them scheduled to occur at the beginning of EACH recruiting season.
Will you be positioned when the NEXT recruiting season begins? It takes 4-6 months to establish a relationship, so start NOW! Register today to learn how!