It All Starts With YOU
By Real Estate Coach and Speaker Judy LaDeur
The top two reasons people leave their jobs are lack of recognition and poor working environment. It's that simple.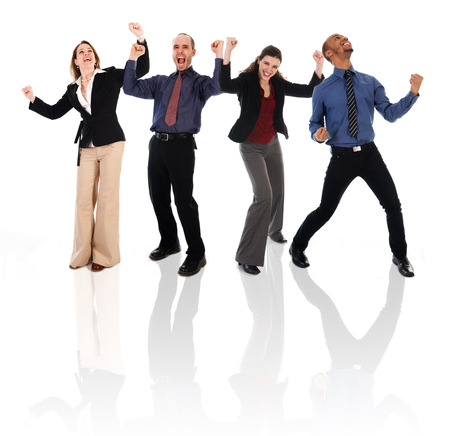 Negative agents can scare off every customer they speak with-for good, which means that how your agents feel about the company has a direct impact on your profitability.
65% of Americans received no recognition in the workplace last year.
9 out of 10 people say they are more productive when they're around positive people.
There is a great quote in the book: Open Your Big, Bold, Beautiful Mouth by Alphonso Belin and A.J.Polizzi. "The highest achievable level of service comes from the heart, so the company that reached its people's hearts will provide the very best service."
Happy agents are productive agents.  When agents feel good about their company, and their life is in balance, they produce more – and they are less likely to be recruited away.
In a recent study of more than 1,500 employees in scores of work settings by Dr. Gerald H. Graham, professor of management at Wichita State University, the most powerful motivator was personalized, instant recognition from their managers.
Graham's study determined the top motivating techniques were:
The manager / owner personally congratulates those who do a good job.
The manager / owner writes personal notes about good performances.
The organization used performance as the basis for promotion.
The manager / owner holds morale-building meetings to celebrate successes.
When employees at Douglas Aircraft in Long Beach, California, hit their goals, they ring a large brass bell.  I know of several real estate companies who put a bell in the office and let the agents ring the bell when they get a listing or sale. It motivates the whole team to want to ring the bell – and it brings them together to support each other's successes.
The Pinellas County, FL public school administrative offices have designated a small area where employees can drop off clothing for dry cleaning in the morning.  A local dry cleaner picks it up and returns it by the end of the workday. Many real estate offices offer this service to their agents as well. It does not cost you anything but offers a great service to busy agents.
People today are looking for much more than a paycheck.  They want to be treated like human beings.  That may sound obvious, but a lot of companies still don't get it. During the busiest times of the year, executives at the Cigna Group, personally push coffee carts around the office, serving drinks and refreshments to their frontline partners.  As they serve, the executives coach and encourage their colleagues as well as hear about real consumer issues from those who know customer concerns the best.
Herb Kelleher, CEO and co-founder of Southwest Airlines, has discovered that by becoming personally involved in the workplace, and in the jobs that his employees do, he can unleash a tremendous amount of energy among his workers.  For example, Kelleher often helps flight attendants serve beverages to customers when he flies on his airline.
At Hewitt Associates, new employees are made to feel special. "I joined the firm about six months ago as a writer/consultant in New Jersey," said a new-hire. "I was surprised at the level of detail that had gone into the preparation for my arrival.  One of the more experienced writers left a welcome note on my desk, along with a 'survival kit' (including a candy bar) and everybody came by my office to personally welcome me to the team.  For the first two weeks or so, every day somebody made a point to stop by and ask me to lunch."
What type of reception do your new agents get when they join?
Some great "non-cash" ways to show you care:
Call an agent into your office just to thank him or her; don't discuss any other issue.
Post a congrats note on the agent's phone when they get a new listing.
Volunteer to do an agent's least desirable work task for a day.
Have the President of the company or the regional manager call an agent to thank him or her for a job well done.
Have someone wash the agents' cars in the parking lot during lunch.  Stuart Thomas, a great Broker in California, does this on a regular basis, and his agents love it!
Carry a supply of your cards with you and as you 'catch people doing something right,' immediately write 'thanks,' 'good job,' 'keep it up' and what they specifically did in two to three words.  Put the person's name on the card and sign it.
Have lunch or coffee with a group of agents that you don't normally see. You can announce over the office intercom; I'm buying lunch today. Who wants to join me?
In the book, The Leadership Pill, Blanchard and Muchnick explain profit this way: "Profit is the applause you get for taking care of your people and creating a motivating environment for people."
As a broker and manager, your top priorities are recruiting and ensuring that your team of agents have not only what they need to succeed, but that feeling that they are where they belong in terms of their business "home".  A lot of that comes down to those little things that you can do as a business leader to make people feel appreciated, cared for, and valued.  We'd love to hear what YOU do to help agents feel special in YOUR office!
Want to learn more about hiring the best agents for your team, and keeping your team happy and productive?  Join The Profitable Recruiter and gain access to 7 hours of training via downloadable links including interview skills, scripts, objection handlers, and more. PLUS, you'll have access to entire libraries of recruiting letters and notes, emails, social media content, training webinars for recruiting and retention, and opportunities to network with the best of the best. Join today and take advantage of our special 25% off with the promo code 25OFF any pro membership.