Growing an EMPOWERED Team of Sales Professionals
By Real Estate Recruiting Coach and Speaker Judy LaDeur
Leadership?  Is not about telling people what to do. Or owning the business.  Or even writing the checks.  It's INFLUENCE.  It's the ability to develop relationships in such a way that people will line up to follow you. Listen to you.  Help you grow.  Help each other grow.  Sound like you?   Or someone you would like to be?
Your relationship with your agents should be a partnership. A partnership for their success, which will lead to your mutual success.  And, as you know, partnerships take investment.
Here are 6 great ways to promote that partnership and leadership within your team.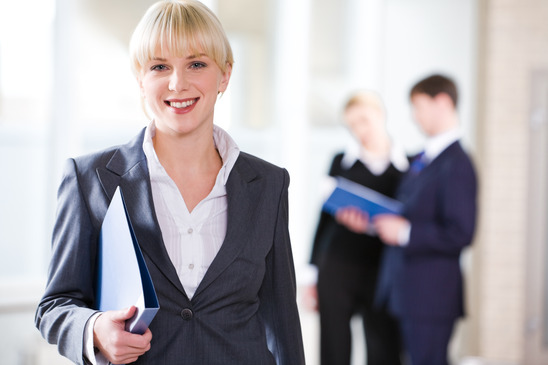 Lunch and Learn Sessions:  This is a great time to help agents fine tune their skills, or learn new skills. But it is also a great time to build that personal relationship with your agents. Everyone brings their own lunch.
Schedule a one-on-one session with each of your agents on a regular basis.  Every 30-60 days is great, but every 90 days is the minimum.  What are their challenges and what type of support can you give them?  What is happening in their life? Send follow up cards to their home after your one on one session to show your care and support of that agent
Peer mentoring: Senior agents teamed up with new agents as the join the company for the first 30-60 days.  Many of your senior agents are willing to share their knowledge with newer agents at breakfast or lunch sessions. It's that person that they can call with general questions, verses you. It allows them to build a strong alliance in the office with a well-respected agent.
Promote THANK YOU'S.  Start a healthy culture of gratitude in your office by leading by example.  Sincerely thank the agents and staff on your team, and even your recruiting prospects — in person, online, and with a handwritten note as often as possible.  Make it a daily practice to thank at least five people per day for their contribution.   Gratitude can be contagious – ask them to pass it on!
Don't be shy about recognition.  When people are doing the RIGHT things, be sure to sing their praises.  Group emails, social media posts, press releases, flowers, a card, or a little bit of all of the above will go a long way to making people feel appreciated and cared about. And that?  Is a cornerstone of INFLUENCE.
Empower them.  Sometimes as leaders it's hard to let go of the reins. Let others take over.  Engage new ideas that are different from your own.  But when you do – when you really give people the ability to take their ideas and let OWN them, and help them flourish?  You fuel the passion in your team members that will, in turn, fuel your entire team.
This is a great time of year to re-evaluate your leadership role in your organization and put new strategies in place that will help you skyrocket your results – and your relationship influence with those VIPs who sit around your business table!  Good luck!  
For more great ideas on giving your agents the best resources possible, while attracting awesome new agents, join The Profitable Recruiter.  Take advantage of our special offer of 30% off with the promo code 30OFF any pro membership.  That's 30% off everything you need to be in the right place at the right time when the agents you want are ready to make a move – including SEVEN HOURS of recruiting audio training!  What are you waiting for? When you join – you and up to 10 managers can access your account! Try it for a month and see what it can do for you.