Don't Wait to Put a Single One in Place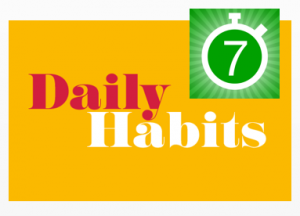 By Real Estate Recruiting Coach Judy LaDeur
What do top recruiters/brokers do on a daily basis to insure consistent results in recruiting?  They FOCUS. If you look at any profitable real estate firm, you will also find a broker who is committed to recruiting.
There are 7 things that Profitable Brokers do on a daily basis:   
They talk to the "right agents" for their firm.
They network with their own agents, and secure referrals with ease.
They network with agents in the marketplace through social media, events, open houses and Realtor events.
They follow up with the agents in their pipeline, and always maintain a pipeline of at least 10 agents who they are actively talking to about joining their firm.
They delegate tasks such as mailings, or anything that can be done by someone else. A profitable broker is always engaged in the highest and best use of their time.
They constantly educate themselves about their competition and know how they compare to their competition.
They have an effective marketing campaign, which is multi-faceted. The right campaign for your company engages print, email, social media, texting, personal notes, and any vehicle which can deliver YOUR message. What's your message?
Marketing is a key component to any successful recruiting campaign. It's based on the same principles that you probably drill into your agents on a regular basis. It's about staying positioned in the marketplace. About staying top of mind with their prospects. It's about follow up and relationship building. Successful recruiters "walk their own talk" and make all of these habits and action tasks part of their daily routine.  If you're ready to take your business to the next level – how many of these habits are you willing to adopt into YOUR day every day?
Continue to learn how to be the master recruiting skills and be the broker to join in your market.  Bookmark our blog, and join The Profitable Recruiter today.  We have a full spectrum of membership benefits with all the tools, strategies and solutions you need to position yourself to win this year and every year. Our goal is for you to become the "turn-to" broker in your area for every agent.  
Join today and take advantage of our special summer offer of 30% off with the promo code 30OFF any pro membership.  That's 30% off everything you need to be in the right place at the right time when the agents you want are ready to make a move – including SEVEN HOURS of recruiting audio training!  What are you waiting for? When you join – you and up to 10 managers can access your account! Try it for a month and see what it can do for you.