Because They WORK!

Lumpy letters are a great way to get your correspondence to potential recruits OPENED, NOTICED, and TALKED about because they are different, stand out, and include something in the envelope that is bulky so it piques the curiosity of the agent and makes them want to OPEN it to see what's inside. Each month, we deliver up new lumpy letter ideas for members to try. We get really creative with these, and brokers love them because they are fun to use, but even more so because they get RESULTS.  They are a great way to have agents buzzing about YOUR creativity, sharing that information with their fellow agents and helping you position yourself as the broker to call when they are ready to make a move!
Here's how it works: 
Every month you get at least TWO or THREE lumpy letters to send to your recruiting hit list.  At the bottom of each letter, we share a link or suggestion for where you can purchase the 'gift' or token that you will send each month to your recruits.  The gifts are always inexpensive but are always creative, fun, and attention-capturing.
Order the item, or head to a local store to acquire the number of gifts you want to send for the month.
Get padded large mailing envelopes big enough for your item.
Copy and paste your message onto letterhead or into a card.
Create your list of the top 10-50 agents you'd like to connect with in the next 30 days.
Address and mail to your VIP hit list.
Follow up with a call to touch base, and use the fun lumpy letter as an ice-breaker for the conversation.
Staying positioned in the minds of the agents in a market is a critical priority for brokers looking to grow their team with the right people at the right time.  Lumpy Letters are a great way to help them do that.
Here's an example: 
You have a lot to smile about …  
It's so good to see agents who project so much positivity in our market. Agents just like you who are crushing it – hitting goals and setting new ones. Setting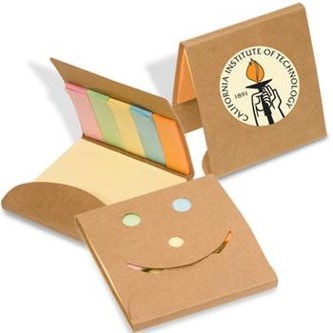 great examples for others. Being the best of the best for their clients.
This week, I just wanted to send you a little note to say everything you are doing is getting noticed in the best possible way. You inspire others, and I hope every day brings you something to smile about! I would love to sit down with you and discuss how we can take you as far as you want to go in this business (and maybe even further!)
I'm around if you need anything. Until then – keep smiling!
(Handwritten signature)
Broker Name  |  Company Name  |  Broker Phone   |  Broker eMail  |  Website
Use with:  https://www.4imprint.com/product/108463/Smiley-Adhesive-Notepad
Our Profitable Recruiter Members tell us this is some of the most enjoyable parts of recruiting. Picking out which lumpy letters to send each month and to who. They love the calls they get from agents, some laughing and appreciative, some genuinely grateful for the personalized attention and out-of-the-box ideas. They also love how it creates opportunities to stand out in a market as a broker who not only gets the job done – but appreciates the "little things" that differentiate and make people feel valued and special.
The key to making recruiting easier – and even more fun is to dare to be different. To set yourself apart from your competitors.  Our members tell us that we make that so much simpler by providing creative how-to's every month so they can focus on getting face-to-face with new recruiting prospects.  Every month they can choose from new lumpy letters (for top rung recruits), seasonal letters (for B & C lists), and they stay positioned with all of their recruiting lists by using their Monday Morning Wake Up Call eNewsletters and social media tools. Then they use the training they get from the 7+ hours of audio training and 35+ webinars on demand to feel confident, competent and ready for anything when they have that recruit on the phone or in an interview.  
You can too!  Join today and take advantage of our special offer of 50% off with the promo code 50OFF any membership.  
Not sure if this is the right thing for your company?  Contact us today to learn why brokers of every company size are making it their turn to way to stay positioned for recruiting success in today's market — and putting the fun back into their recruiting.  We're taking the guesswork out of recruiting for brokers — and they are loving it.  We can do the same for you! Questions?  Email us today.