Getting Positioned for Success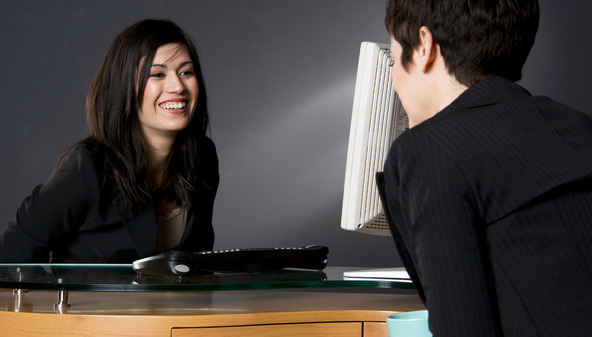 By Real Estate Recruiting Coach Judy LaDeur
Brokers and recruiters all across America are saying the same thing. "What's up with the recruiting market this year? I am doing everything I have always done, but nothing seems to be working!" I have been talking to a lot of brokers who remember those days well.  Ten years ago, when the market was really hot, brokers had the same frustrations. The best agents did not move until after the spring market. Of course, then they went on vacation, and spend some of their hard earned money. Those days have returned. The good news is the real market is back. What that means for brokers is that once again, they need to spend the summer getting positioned for the agent movement that will occur in August and September. There are lots of ways to stay positioned, but as we mentioned in last week's article, it should be passive. Agents don't want to feel the pressure right now. Since we know what their next eight weeks looks like, let's give them what they want. A little time to relax, recoup and regenerate for the full court press in the fall.
I have been talking to many of the recruiters that I coach, and they are all saying the same thing. The agents are willing to get together but most want to wait until August. So let's start booking interviews for August! Don't get me wrong. I think that you always have to ask the agents if they are willing to come in for an interview, but if you can not get the interview, use these questions at the end of he call to book your August interviews.
"Stats show that this was the best spring market in 10 years, would you agree with that statement?"
"It also shows that most agents were completely focused on their business and making money, and in fact, many were worried that the market might slow down again. For that reason, most agents were not going to do anything to break their momentum, which includes making a move to a new company. Would you agree with that?"
"Those same agents are planning to take time to relax recoup and regenerate in July before getting back to work for a strong fall market this year. Are you planning to take some time off?  What are your plans?"
"In years past, when the spring market was really strong, the best agents chose August as their time to look at their options and consider a move. It's the perfect time to make a move, based on lower inventory.  Would you be willing to look at your options in August before the market picks back up? "
"Great! Let's set a time now and put it on the calendar. What day in the week is the best time for you to meet? Do you prefer morning or afternoons?  Great! I look forward to getting together then.  I will send you some info over the course of the summer, just to stay in touch. No pressure. We have a Motivational email that we send to our agents each week. It's a great way to start off every week.  Do you mind if I send you a motivational message each Monday morning?  Perfect."
Once again, always ask them to get together now. Many will. But for those that won't, let's start building that pipeline full of prospects for August.
The Profitable Recruiter Marketing Platform has a lot of great ideas to gently stay in touch. If you are a member, check out all the new tools on your Members Only Tools and Marketing materials section. Of course, one of the best tools to stay positioned, is The Profitable Recruiter ENewsletter Campaign. It's a fun marketing piece for the summer.  Check it out at www.TheProfitableRecruiter.com.
Summer is also the time for retention. Your agents might be looking at their options as well. Over the next eight weeks I will send you ideas and suggestions to retain the ones that you have, while getting positioned for the ones that you want.
If you're ready to dial up your recruiting, and position yourself to attract the agents you want sooner rather than later, join top brokers from around the nation who are members of www.TheProfitableRecruiter.com. You'll get all the tools you need each month to position yourself as the broker to join when agents are ready to make a move. Fine tuning your skills this summer? All pro members get access to over SEVEN hours of training via downloadable links including interview skills, scripts, objection handlers, and more. PLUS, you'll have access to entire libraries of recruiting letters and notes, emails, social media content, training webinars for recruiting and retention, and opportunities to network with the best of the best.
Join today and take advantage of our special summer offer of 30% off with the promo code 30OFF any pro membership.  That's 30% off everything you need to be in the right place at the right time when the agents you want are ready to make a move!