Setting Goals and Smashing Them
By Real Estate Coach Judy LaDeur
Studies show that most agents are at a loss when it comes to setting goals or planning activities.  Salespeople tend to fly by the seat of their pants and figure it out as they go! However, it's also been proven that those agents who plan for their success are more likely to succeed.  That said, if you've got agents who are struggling, not truly hitting their potential, or are clearly off-track from goals they did set at the first of the year — it may be a good time to tap into a little coaching to put them on the right path.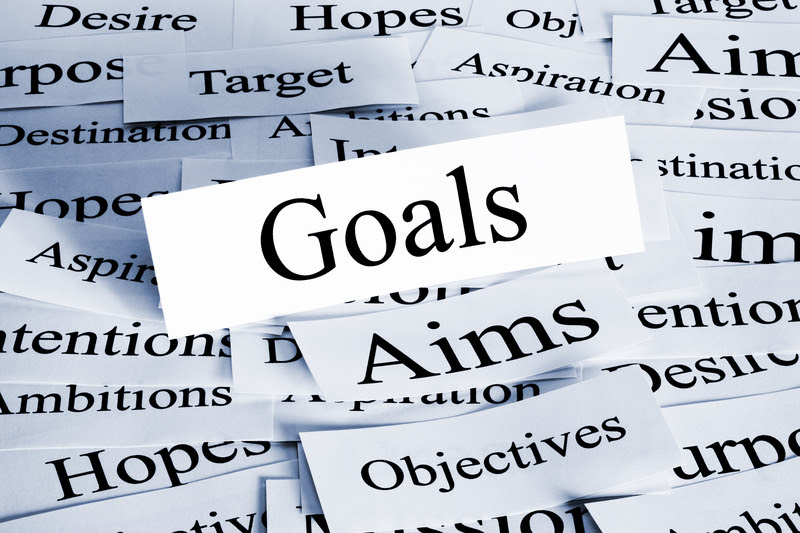 Here is a simple exercise that you can do with any of your agents. Ask them to come prepared to discuss their goals, and where they want their real estate career to be one year from today.
Start the discussion with this statement: "If we were having this discussion a year from now, and you were looking back, what has to have happened in your life, both personally and professionally, for you to feel happy with your progress?
For some, it's hard to imagine their life in the future. Especially given all the change we've experienced this year!  Give them time to think about their answers and write them down as they share them with you.
Then as this question: "What problems/worries/ concerns do you have now that need to be eliminated for you to have the outcome that you imagine? What opportunities need to be captured, and what strengths need to be maximized?"
With regard to problems, obstacles or concerns, ask this question: "What steps or action can you take today to eliminate that obstacle or minimize that concern?"
Example: If they have a goal to increase their income by $100,000.00, but a concern is that they are already working seven days a week and can't imagine how their income can increase by $100,000.00, you want to ask them to come up with solutions to that problem. You should not provide solutions, even though you might think the solution is easy. You might want to prompt them to come up with several solutions. If they said, "I guess I could work smarter." Ask them, "What does that mean to you and how could you achieve it?" Them: "Maybe I need an assistant." You: "That's a great solution. What else can you do to work smarter?"
When they say the solutions and steps aloud, it creates a path to move forward. Write these in your follow-up report and send them to them. Keep a copy in their file and follow up to see what actions they are taking to ensure that the life they want in three years is starting to take shape.
Most people don't have goals, they have wishes. For wishes to become goals, they have to be achievable, measurable, and have a deadline.  For it to be measurable something must be achieved which can be measured.  Action steps can be measured.
Entrepreneurs are always motivated by freedom. They are the ones who create new industries because they are always looking for new ways to be in control of their businesses and their lives. Their biggest motivation is always increased freedom; freedom from restrictions, freedom to create new forms of value that they can profitably sell. They dislike being restrained inside of other people's systems and structures. As a result, they are always looking for exciting ways to get the best return on their investment of time and money. They are always on the look for new approaches that expand their opportunities and capabilities.
When an entrepreneur's personal and professional life is in balance they are able to focus more on what they love to do.
Thinking ahead, and planning for success, makes it more likely to happen! We're here to help!
We've partnered with our good friend Darryl Davis to share a weekly training webinar with agents all across the globe at no cost each week. Here's the link to share with your agents if you'd like a little "extra" help in the coaching department for your team members! www.darrylspeaks.com/online-training 
Want to learn more about hiring the best agents for your team, and keeping your team happy and productive?  Join The Profitable Recruiter and gain access to 7 hours of training via downloadable links including interview skills, scripts, objection handlers, and more. PLUS, you'll have access to entire libraries of recruiting letters and notes, emails, social media content, training webinars for recruiting and retention, and opportunities to network with the best of the best. Join today and take advantage of our special 50% off with the promo code 50OFF any membership.