Insights from One of RE/MAX's Top Brokers Jaci Coan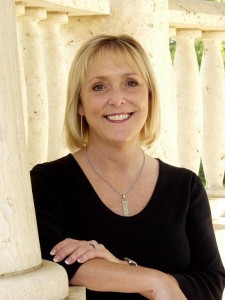 By Julie Escobar and The Profitable Recruiter Team
Don't you love when you find brokers and owners of dynamite organizations who are willing to share their experiences?  We do too!  That's why we reached out to some of the best professionals in the business to learn what they are doing RIGHT in their markets – and in our industry!  We're so pleased that seasoned veteran and amazing broker Jaci Coan stepped up share some of her story with us!
Here is an excerpt from our interview: 
Q:  First Jaci, thank you so much for participating!  Can you tell our readers a little about yourself and your company?
A:  Thanks Julie.  First, I am married to David Coan. We have six grown children, and two wonderful grandkids.  I have had my Real Estate license for 35 years.  After years of owning a small independent office, David and I opened RE/MAX Trinity in June of 2007. The company has grown from 6 agents to over 85, and 3 offices.
I have been honored with the Greater Fort Worth Association of Realtor "Spirit Award", and currently serve as the 2014 Secretary-Treasurer for my association.
We were honored as the 2007 RE/MAX of Texas "Rookie of the Year", the 2009 RE/MAX of Texas "Broker/Owner of the Year", and the 2010 RE/MAX International Broker/Owner of the Year. We have been awarded the Tarrant Council "Miracle Office" award the past 3 of 4 years. I was the 2010 recipient of the RE/MAX of Texas "John Lozenski Award", which is awarded for humor, spirit and dedication to excellence, congeniality and commitment to the associates and growth of RE/MAX.
Our company is well known in our community for being progressive. We are located in a historic building in our most popular urban area, and have a relatively young group of agents, with the average agent age being 43. We are highly active in our community, and work together for Children's Miracle Network, having three large events for them each year. I think our agents are proud to be associated with us!
Q:  Wow!  That's a lot to be proud of!  Recruiting and retention go hand in hand — as a broker, what is your key for finding balance between the two?
A:  I have a full time recruiter whose only focus is recruiting. This allows me time to teach and mentor my agents, focusing my energy on retention.
Q:  It's a competitive market out there, what do you find works best for you in regards to attracting the RIGHT agent for your team? 
A:  First is selling the power of the RE/MAX Brand! Additionally, we promote the value of the services our office provides to the agents, allowing them to focus on growing their businesses, and our ability to help them reach their personal goals.
Q:  We've seen a lot of changes in the last few years – what are some of your tips for surviving change? 
A:  Keeping operating costs to a minimum without sacrificing services that we provide to our agents. During the downturn in the economy we focused our efforts on agent training and productivity, minimizing our loss of agents.
Q:  What is your best advice for other brokers and recruiters eager to be successful and grow a great company?
A:  Assemble the RIGHT staff, pay them well and treat them well. You can't be afraid to invest money to assemble the best team. We take two staff retreats annually (just overnight) to take time away from the office to re-center ourselves. One vision and one mission, with everyone rowing in the same direction. We try, as a staff, to always be forward thinking, and we are never complacent! You can't skimp on the best locations, building finish out, and technology. We are continually looking for ways to improve our game, and therefore improve the experience provided to our customers…the agents.
Q:  Thanks so much Jaci for your insights! We'd love to send readers back to your site or social media profile to connect with you if you'd like!  Just let me know where to send them!  You are wonderful for helping.  Thanks again!
A:  Our website is www.remax-trinity.com, and we have a Facebook page for RE/MAX Trinity, as well as they can friend me on Facebook.
If you would like to learn more about getting all of YOUR team rowing in the same direction, subscribe today to theprofitablerecruiter.com membership!  Affordable, easy-to-implement real estate recruiting and retention solutions and strategies, all in one place, delivered up to you monthly.  Learn more today!