Insights from One of the Top RE/MAX Real Estate Brokers — Stuart Thomas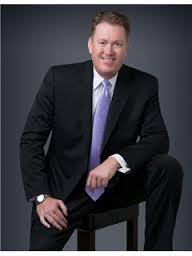 By Julie Escobar and The Profitable Recruiter Team
It's a great day when you can learn from a world-class nice guy and power broker in our business.  I had a chance to do just that with an interview with the incredible Stuart Thomas!  Here's what he shared:
Q:  Stuart, thank you so much for interviewing with us! We so appreciate it!  First can you tell us a little about you and your business? 
A:  Sure!  Here are the highlights:  I'm a Stanford Graduate.   We earned Office of Year RE/MAX CA-HI 2007.   Broker Owner of the Year RE/MAX CA-HI 2008.   RE/MAX Catalyst Broker 2011-2014.  Chairman of the RE/MAX Advisory Committee to CHOC Children's Hospital, 2011, 2012, 2013.  Lifetime Achievement Award from CHOC.  We have 5 offices and 75 associates.  I've owned RE/MAX Select One since its inception in 2003. And we've been a Miracle office for CMN since 2009.
Q: Wow – that's an impressive roster!  Stuart, our market has certainly seen it's fair share of changes in recent years.  What do you think is one of the best secrets to longevity and weathering tough markets?
A:  The first way to weather a tough market is to surround yourself with outstanding agents.  Many offices hire anyone and in a hot market, they sell homes.  When the market turns, the associates leave the business and the broker has a model that does not work.  By hiring full time professionals who have a farm, we can weather the storm and these associates get more education such as CDPE and SRF to adapt to the market.  While many companies went under or suffered – we grew during the past 6 years.  I believe that careers are made in a down market.
Q:  Certainly as a broker/owner, you wear a LOT of hats!  What's your number one priority when it comes to building your business – and your bottom line? 
A:  Hire the right people. My philosophy is, if I have to manage you, I should not have hired you — but I am always here to support you.
Once you have hired them, work based on "And Then Some."  Give everyone what they require And Then Some.   By hiring full time professionals, I am free to recruit, retain and be available for the team when they need me.  My bottom line does not fluctuate based on the changes in the market.  These associates sell what the market tells them to sell.   REO's, Short Sales, or Equity Sellers.
Q:  In terms of recruiting — what's your best advice to other brokers and managers for growing (and keeping) a solid team? 
A:  Lister's Last.  Look for great listing agents.  No matter if it's a seller's market or a buyer's market, listing agents control at least half the transaction.  The RE/MAX model rewards listing agents so take advantage of it.  We don't have an Up Desk because we want the listing agents to get the buyer calls.  That is different from the traditional offices who want the higher split from new agents.  That's good for the broker, but bad for the listing agent.  My advice?  Stick to your core beliefs and the model that RE/MAX has been using for 41 years.  It works.
Fantastic information! Thanks so much Stuart for your time and insights!  If you want to connect with Stuart – find him here on his company Facebook page! If you would like to learn more about adding some "And Then Some" magic to your organization, subscribe today to a theprofitablerecruiter.com membership!  Affordable, easy-to-implement real estate recruiting and retention solutions and strategies, all in one place, delivered up to you monthly.  Learn more today!