From Personal Experience…
By Real Estate Recruiting Coach Judy LaDeur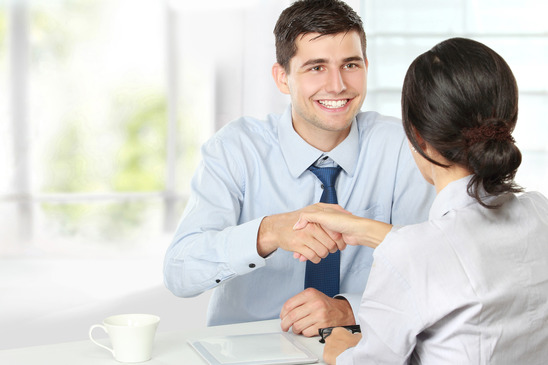 There has never been a better time to hire new-to-the-industry agents. The great news is that the new agents WANT support, training, and a broker who cares and is there to support them. This describes many of the real estate offices out there, so let's make hiring the "new ones" a priority.
What should you look for?  Is there a way to know who will succeed?  What does the right new agent look like? Here are some great guidelines to follow:
Be honest about the position:  I think we owe it to them to be honest about the career they are about to embark on and their ability to work in a commissioned sales job. They trust us only to hire them if they can make it, but unfortunately, that's not always the case. Tell them upfront. "If I think that you can make it in the real estate business, I will hire you today. If I don't hire you today, you should reconsider your decision to go into real estate. I am telling you that because ours is an industry where anyone with a license can find a job somewhere.  But getting hired is not an indication that you will make any money. In fact, 90% of the people in this business earn a poverty-level income. But again, if I think you'll make it, I will hire you. And if I do hire you, I will do everything possible to ensure your success. Does that sound fair?"  I always had their attention when I told them that, and they knew that I was serious.
I would tell them the good stuff, as well as the challenges — and build some humor into it. Tell them that very successful real estate agent make well over $100,000.00 per year, and they can earn that after a few years. I told them that they could set their hours, because they were the boss. They could sleep late or leave early. I then explained that they could have any insurance policy they wanted and any retirement plan that they wanted as well. They could take unlimited vacations without asking anyone's permission. I would then smile and say, "How does it sound so far?" Of course, they would say great. I would then continue with, "Of course, even though very successful agents earn over $100,000.00 per year, 90% of all agents earn under $30,000 per year. You can come and go as you please, but if you are not working, you are not earning any money. You should be prepared to work an average of 60 hours per week for the first year, and maybe every year! You can select an insurance and retirement policy because you pay for it. You can take vacations any time you want, but someone needs to cover your business, and if you are not working, you are losing money. Are you still excited?"  You would be amazed how many people do not know what it means to be an independent contractor. I was looking for an agent who understood the risks and still wanted "in." I went on to explain that there are two types of jobs worldwide. High risk / high-income jobs, and high security /low-income jobs. The higher the risk, the greater the income potential. In the stock market, as well as the job market. That's why banks pay very little interest on a savings account. There is no risk, and therefore, the return is low. But your money is very safe. That's why you make more if you are willing to take a risk. I would then find out why they wanted to give up the security of a "real job", and go into real estate. I looked for desire, motivation, confidence, passion, drive, and tenacity. I asked lots of questions, and I paid attention to how I felt as they talked. I looked at their past successes and failures. How did they handle problems?  How hard were they willing to work? Did I believe they could make it? If so, we continued.
There are lots of other things that will increase their odds of making it.  A professional image, financial security, a strong sphere of influence, good eye contact, good people skills, and a need to make money. The more pluses they have, the greater their chance of success will be.
Create your own checklist. On the left, list those things you should be looking for in the interview, and then make notes after each item. The answer should be pretty clear by the end of the interview. By the way, I always told them up front that if they decided to go forward with a career in real estate and I decided to hire them, they would need to sign up for their real estate class that day. As a result, most of the good candidates signed up that day and got started with their careers.
Ready to kick up your recruiting and position yourself to attract the agents you want sooner rather than later? Join top brokers from around the nation who are members of www.TheProfitableRecruiter.com. You'll get all the tools you need each month to position yourself as the broker to join when agents are ready to make a move. Fine-tuning your skills this summer? All pro members get access to over SEVEN hours of training via downloadable links, including interview skills, scripts, objection handlers, and more. PLUS, you'll have access to entire libraries of recruiting letters and notes, emails, social media content, training webinars for recruiting and retention, and opportunities to network with the best of the best.
Join today and take advantage of our special offer of 50% off with the promo code 50OFF any membership.  That's 50% off everything you need to be in the right place at the right time when the agents you want are ready to make a move!