Your Best Recruits Could Be Your PAST Agents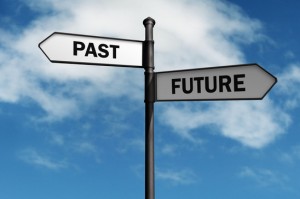 By Real Estate Recruiting Coach Judy LaDeur
What an exciting time this is in the world of recruiting. Brokers and agents all across America are finally starting to be able to get face to face with all those agents who have put them off during all the chaos. It's predicted that this should be a great season for recruiting, and it's a great time to call those agents who left your company over the past 10 years.
We had some crazy market conditions which created panic, chaos, and mayhem, but time heals all wounds. For some of those agents who thought the "grass was greener" elsewhere?  They found out that it is just as hard to mow somewhere else.  That leaves an opportunity for you to open the door again and invite them to see what they've missed in their time away.
Which of your good agents did you lose over the past 10 years? Do you want them back? It's easy. Pick up the phone and call them.  But first, give some thought to the qualities that the agent has, or a funny situation that occurred when they worked for you. Which sincere compliment can you give that agent? Why did they go to that firm? Are they missing out on brand awareness, resources, tools, training, technology or broker support? Maybe you've set up a new training system, mentoring program, or added marketing tools?  Is your agent production through the roof?  Are they making more money than the average agent in your market?   We are in the midst of a strong and emerging market.  These are excellent times to build your office and increase your market share.  Ensure that you are a part of the celebration by working today to change your future in a positive way!
Reach out and make the call and let them know that it might just be the perfect time for them to "come home" — sometimes the PAST can be a great part of a new FUTURE.
Ready to dial up your recruiting, and position yourself to attract the agents you want sooner rather than later, join top brokers from around the nation who are members of www.TheProfitableRecruiter.com. You'll get all the tools you need each month to position yourself as the broker to join when agents are ready to make a move. Fine tuning your skills? All members get access to over SEVEN hours of training via downloadable links including interview skills, scripts, objection handlers, and more. PLUS, you'll have access to entire libraries of recruiting letters and notes, emails, social media content, training webinars for recruiting and retention, and opportunities to network with the best of the best.
Join today and take advantage of our special offer of  50% off with the promo code 50OFF any pro membership.  That's 50% off everything you need to be in the right place at the right time when the agents you want are ready to make a move!