Having a Little Fun With Your Recruiting!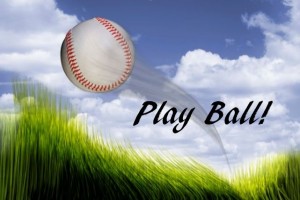 by Real Estate Recruiting Coach Judy LaDeur
Spring is right around the corner and baseball season with it — why not have a little fun this month with your recruiting calls with a playful, but effective little dialogue I like to call, "Play Ball".
Here's how it works.  Head to your local sporting goods store and purchase enough baseballs to send to your top recruiting prospects – the ones you REALLY want. Then have your team members sign them. Then send them out!  Wait a few days, then give them call!
Here's the dialogue: 
Good Morning…How are you today?
Did you receive the baseball that we delivered to your home? Well, it is that time of year again!  In the spirit of a new baseball season, we played a game of our own in the office. Just as the best teams are always out scouting for new talent, we do the same here at
. I walked around the office and asked each of my associates to name two players they wanted most to have join our team. I'm delighted to tell you that your name came up several times!
As a matter of fact, your name came up so often that I went to the sporting goods store, purchased a baseball and asked the members of our team to sign it for you. It is our way of inviting you to check out our team.
My thought is that if such a large number of my best players want you to join, it might be worth it for us to sit down and share our game plans to see if there is a way that we can work together in the near future. I promise there will be no obligation and no pressure. However, If you like what you hear, let's play ball! So, how does 3:00 today sound for you?
Recruiting doesn't have to be boring. Or stress-inducing. Have some FUN with it! We can help!  
For a very limited time ONLY, Judy has offered to release her Profitable Recruiter Audio Training System (a $297 value) to every broker who registers for a six month or one year pro membership to The Profitable Recruiter.  In this audio training package, you'll have more than SEVEN HOURS of recruiting tools, scripts, dialogues, role-playing, and foundation builders.  In her Profitable Recruiter Membership Platform you'll have weekly eNewsletters, recruiting letters, lumpy letters, retention tools, social media tools, a full library of webinars on demand (for you and your agents), and new scripts monthly as well.  This power-packed duo of recruiting tools is literally everything you need to recruit the team of your dreams, but this offer won't be on the table for long.
Register today for the six-month or one-year Profitable Recruiter pro memberships and we'll send you the link and password information to start listening to Judy's incredible training tools right away. 
Got questions?  Email us for answers!  Good luck and happy Recruiting!