An All-Star Strategy From Recruiter John Arquette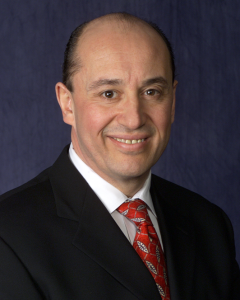 By Julie Escobar
I was just speaking with two recruiters this week about a strategy we learned on one of our Profitable Recruiter webinars from the fabulous New York broker and recruiter John Arquette. So, I thought it was the perfect time to re-share what he did to change the recruiting game in his market.  John has such an amazing attitude and willingness to dive in and just do what it takes to build his team that we wanted to spotlight him as a standard-setter in our industry.
Here's what he shared:
Q:  Thanks John for sharing your words of wisdom!  You hired 7-8 new experienced agents in the just a few months – can you tell us a little about that?
A: We have hired 8 new agents after the conference. The two biggest differences are first, how we interview.  I use Judy's 7-step plan which drills down to find hot buttons and preferences. The second this is we are more focused on prospecting. Make the calls and you will get appointments.
Q:  In terms of putting together your prospecting list for recruits you recently spoke about 'rising stars' and 'fading stars' and how you are using interns to help create those hit lists.  We thought that was a brilliant strategy – can you tell us more? 
A:  We use interns to scour the MLS and compare year over year production. When we identify either a rising or fading star we drill deeper by going back another year in the MLS, looking at Facebook and LinkedIn postings, doing a Google search all hoping to learn more about what is going on in this person's life then we make a phone call and structure the conversation around what we have learned.
Q:  That's just smart recruiting!  You're using the Profitable Recruiter Monday Motivation eNewsletters now every week, and you've added a 'What's Happening Here' email on Fridays.  So you are CONSISTENTLY positioned with your recruiting prospects. (A giant key to recruiting success!) Can you share with our readers how that's impacted your recruiting efforts? 
A: I am surprised at how hungry the industry is for local news and statistics. The number of agents who come up to me at broker open house events and association functions to comment on the Monday Morning Wake Up Call eNewsletters and the Friday Update is incredible. This opens the door for a "getting to know each other" conversation which should lead to more, I hope!
Q:  I love the strategies you use with agents from an office from which you've hired another agent – can you tell us about that? 
A:  Once an agent is on board (we have an 8-step on-boarding process) we ask them who else we should reach out to at their old office. They have an insight I'll never have and often we are able to arrange a few more meetings. We run huge welcome ads in the local paper telling the new recruits story and introducing them such as, "Meet Christina Closson – the newest member of our elite team." This always get noticed. We take the ad and send out an email blast using Vertical Response and we mail copies to selected agents as well.
Q:  Great stuff John.  If readers have referrals in your area – what's the best way for them to connect with you? 
A:  The best way to reach me is via email.
Profitable Recruiter Members — login to your accounts today to watch John's awesome webinar on demand today.  His insights were on point!  Need help recruiting your own dream team?  Join The Profitable Recruiter and gain access to 7 hours of training via downloadable links, hundreds of recruiting letters and notes, emails, social media contents, webinars for recruiting and retention, and opportunities to network with the best of the best. Join today and take advantage of our special spring offer of 40% off with the promo code 40OFF any pro membership.