What YOU May Be Doing Wrong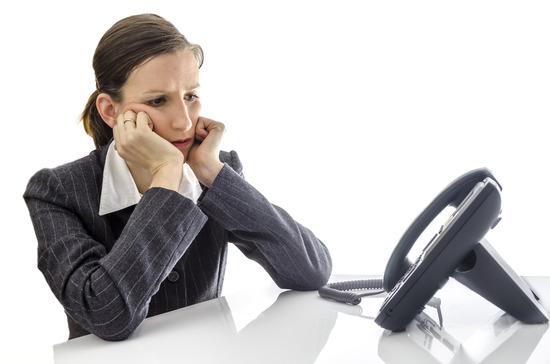 By Real Estate Recruiting Coach Judy LaDeur
 "What am I doing WRONG?"  If you could only imagine how many times I've heard THAT question.  Most brokers and recruiters immediately think the worse if their prospective recruits are not returning their calls, emails or texts.  It's not always bad news, but it can be.  One way to help decipher that is by determining their behavior patterns.
Let's say you met with an agent and it went well but you did not get the commitment. You follow up a week later, but still — you are not getting a response.
 The right side, the expressive or driver, knows what you want and they are not shy. When those on the right are not responding to your calls, it's not always a bad sign. Since they know what you want, if the answer is no, they will easily reply with something to the effect of "I will call you when I am ready," or "It's not the right time," or "I have decided to stay put for now".
They move at a fast pace and return calls on a priority basis. They are not worried about telling you that they are not ready to move yet, but at the same time, when they don't call you or return your email, text, etc. it sometimes means that since they know what you want, it does not make sense to call you until they can give you a definitive answer. Maybe they are finishing up some closings, getting a listing sold or even getting some personal stuff in order. For the best agents, the timing has to make sense. When they do respond, that answer is more likely to be a yes, so stay comfortably in touch with various methods of communication and don't worry too much.
When those on the left are not responding to your calls, it's not as good. They also know what you want, but they are shy. If they are amiable, they also have a desire to please. Both the left side personalities, Amiable and Analytical, like to avoid conflict or confrontation. Think about it. If their answer is no, they know that you will try to change their mind, apply pressure, etc. –meaning they will naturally avoid contact if the answer is not what you want to hear.  They are the ones that hide.
But sometimes the highly emotional ones will also avoid conflict, especially if they are going to feel bad telling you. Maybe they indicated they would join, really like you, but for whatever reason, the answer is going to be "no", they might also avoid calling you back. If the answer is yes, their desire to please and the fact that they are great at follow up, means that they will return your message in a timelier manner.
Drivers also prefer texting, so it's always the best way to get a fast response.  If they aren't ready to make a move, the goal is to stay comfortably in touch until they are ready and the best tool to do that is The Profitable Recruiter Motivational enewsletters.
Need to know more about defining the personality types of your recruiting prospects so that you can best match your recruiting strategies?  Profitable Recruiter Members, click on the Audio Downloads link in your member platform and look to the Audio 3 Section of your 7+ hours of audio recruiting training for ELEVEN segments that deal with this specific need!
Not a member? Join today and you too can have access to all of our recruiting tools, eNewsletters, monthly webinars – and the 7+ hours of audio training, including the eleven segments on agent personality types.  Start your New Year off with what many brokers are saying is the best tool they have when it comes to recruiting, a membership to The Profitable Recruiter! Use 25OFF to get 25% off any PRO membership.