Yes, But…
By Real Estate Coach Judy LaDeur
The simple answer is "yes", BUT some incentives work better than others, and it all depends on the behavior pattern of the agent.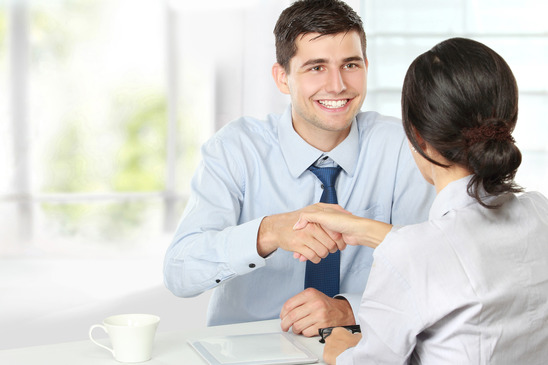 Most brokers use money, or financial incentives to motivate their agents to help them recruit. The problem with that is that most real estate agents are emotional decision makers, who are motivated more by what you do for them than what you offer to them in the way of money.
Let's look at what agents do on a daily basis. If they like their loan officer, they refer them to everyone. Why? Because they are paid to refer business to them? No. It's because they want everyone to have a positive experience when they are buying a home. Many real estate companies have their own in house lenders, and ask agents to refer the business to them. Some even have financial incentives. Does an agent use their loan officers just because they can get paid, if they have a loan officer that they feel can do a better job for their clients? No. They also refer attorneys, inspectors, etc. For an emotional agent, when you offer to pay them to secure their support, it does not feel good to them. Some say that they even feel guilty about getting paid. There are real estate organizations who offer incentives to recruit, but when I ask them how well it works, they admit that most agents do not care if you are paying them to recruit.  You might be asking yourself why I said that recruiting incentives work at this point. As you recall, I said yes, but…
Let's look at what works and for which type of agent. If you have a driver personality, or an analytical/logical personality, that person is motivated by money. They actually prefer money over other types of incentives. This allows them to spend it the way they want. Statistically, 10% of agents are drivers and 5% are analytical, so 15% of agents will be motivated by the money. However 85% are not!
How do you motivate the 85%? What do they want? Recognition! When they are happy in their work environment, and they truly feel that it's the best place to work, they will invite others to join.  When they give you a referral, they are just looking to be recognized in a personal way that shows you care.  When an agent gives you the name of an agent who might be a good member of your team, send a thank you note to their home that says, "Thanks so much for helping us build our team of associates with agents just like you! I really appreciate it."  After the agent comes in to the office for an interview, give the referring agent an update. If the agent joins your team, do something special for that agent.  When I say "special for that agent", I am referring to something that tells them that you know what is important to them and that you care. If the agent is a driver, they probably would like a financial reward, so that's' fine. But chances are they are emotional, so think about what they like.  Maybe it's a day at the spa, or a certificate for dinner at a nice restaurant, or a really nice bottle of wine.  Perhaps you have box seats to a sporting event and you know that agent enjoys sports. Whatever you give them, put it in a card and say "Thanks so much for recommendation of (Agent Name). They are a great addition to the team and I could not have done it without your help!"  There's no need to announce that you are offering incentives. Make a habit of asking who they would recommend, and follow up. Once you have recruited them, present them with the note and gift. You will be amazed at how quickly they give you another referral. Why? Because they enjoy working with you, and they appreciate the recognition.
Mary Kay Ash, founder of Mary Kay Cosmetics said, "Every single person you meet has a sign around his or her neck that says, 'Make me feel important.'  If you can do that, you'll be a success not only in business but in life as well." She was known for the way she made people feel. What will you do to show your agents how much you appreciate them when they refer an agent to you?
Want to learn more about building your dream team in less time and with less headaches?  Join The Profitable Recruiter and gain access to 7 hours of training via downloadable links including interview skills, scripts, objection handlers, and more. PLUS, you'll have access to entire libraries of recruiting letters and notes, emails, social media content, training webinars for recruiting and retention, and opportunities to network with the best of the best. Join today and take advantage of our special 50% off with the promo code 50OFF.